Statistics
We have 246 registered users
The newest registered user is terrine3

Our users have posted a total of 23 articles within 8 topics

Welcome
Welcome to the Jao Family Website!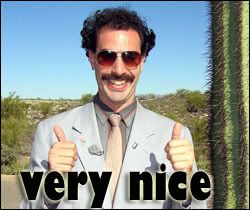 Hot Tags
There are no Forum Tags
Announcement: The NEW Jao Family Website!!!
Posted: Joey @ Tue Jul 10, 2007 5:51 am
Welcome to the new Jao Family Website! Luckily with technology and laziness at its best, I was able to create this site with a click of a button. I know we've been saying we should get one of these,...

[ Read Full ]
Comments: 1 :: View the comments that have been posted so far. (Post your comment)
Blogs: Welcome post
Posted: Joey @ Mon Jul 09, 2007 8:09 pm
Welcome to the Joey's blog.


Comments: 7 (Post your comment)
Welcome Guest

The time now is Sat May 25, 2019 1:12 am

All times are GMT
Who is Online
In total there is 1 user online :: 0 Registered, 0 Hidden and 1 Guest

Registered Users: None



Most users ever online was 11 on Sun Sep 06, 2009 7:39 pm